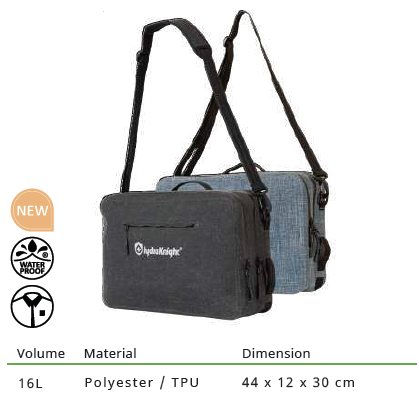 特点 Features

Urban fashion style, concise design
.
Multi-purpose use: can be as a sling bag, a tote bag or a backpack. Suitable for outdoor leisure and travel use. It has an inside removable laptop sleeve which can also meet the needs of business trip.
多用途使用: 可斜挎, 可手提,可肩背,适合休闲、旅游及户外用途,包內有放電腦的隔層,同时可满足商务出差的需求。
Waterproof fabric, YKK water-resistant zipper, can be used in rainy days to prevent the objects in the bag from getting wet and keep the objects in good condition.
防水面料, YKK防潑水拉鍊,在雨天使用可避免包里物件被淋湿,保持物件的完好
。
The detachable shoulder strap can be stored in the back panel compartment and the whole backpack can be attached on the luggage case
.
可拆卸的肩带可收纳上包里隔层,可以附在行李箱上使用
。
Customizable fabrics and colors
.